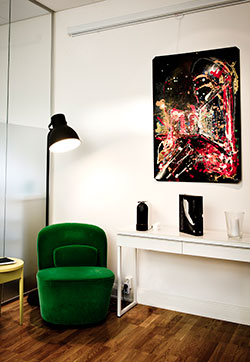 If you are thinking about treatment or have not as yet contacted a dentist you can come to us for advice.
Then we go through what you have in mind and see if we think it is possible.
Then we choose a color/shade and take some photos, after that we will contact your dentist and further discuss a suitable solution.
After that, we recommend making a wax impression on a plaster model of your teeth so that it is easier to see how the result can be before taking any action.
We have experience of working with patients with allergies, for example, those with electromagnetic hypersensitivity (EHS) as well as patients with dentophobia.