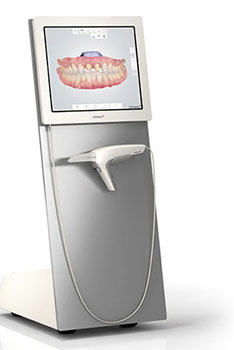 Development, and digitalization is moving forward swiftly and intraoral scanning will become more common. As a patient, this means that one does not have to endure the uncomfortable procedure of having an impression taken as the dentist instead photographs the teeth in the mouth.
We look forward to this development as we see a significant difference in precision in terms of both occlusion and fit.
We are Trios Ready which means we are approved to receive trios files. This in turn means that those of you who want to send an intraoral file to Oral Estetik can email us at scan@oralestetik.se
Today we receive files from Trios, 3MTrue definition and Plandent, but we can also receive files from Sirona if there is a demand for this.
If you, as a patient, would like to get in touch with a dentist who works with intraoral scanning, we are happy to help with that.